Baja Car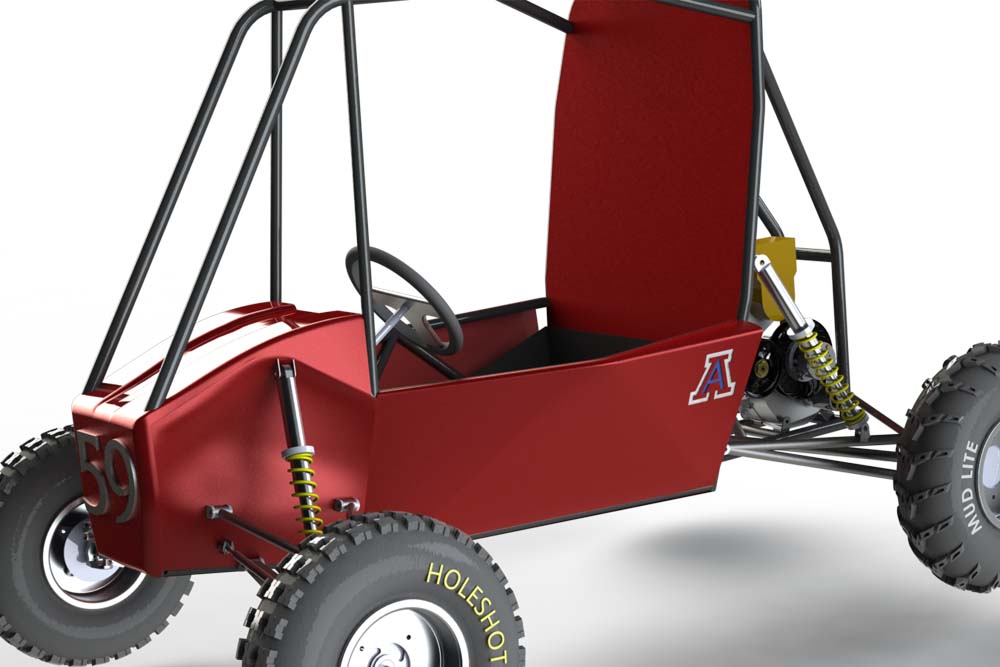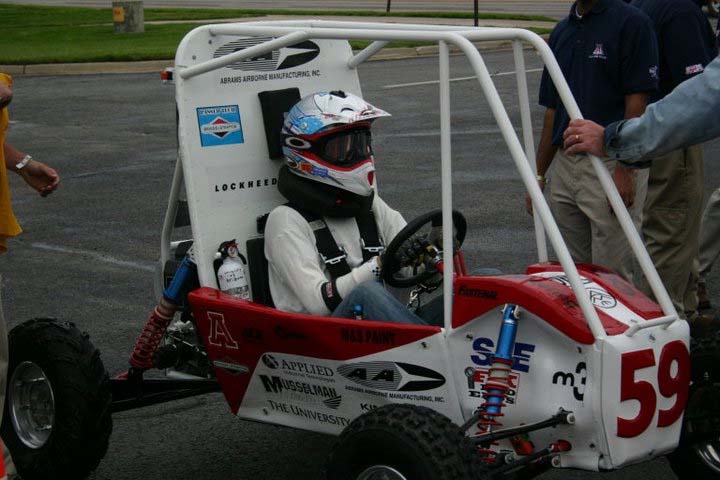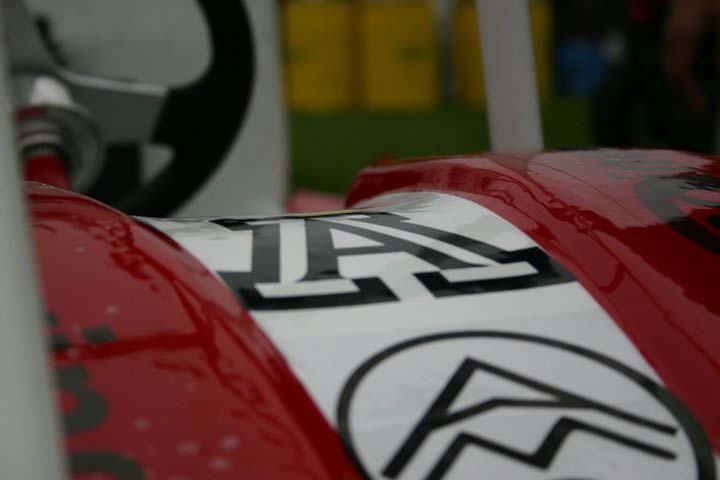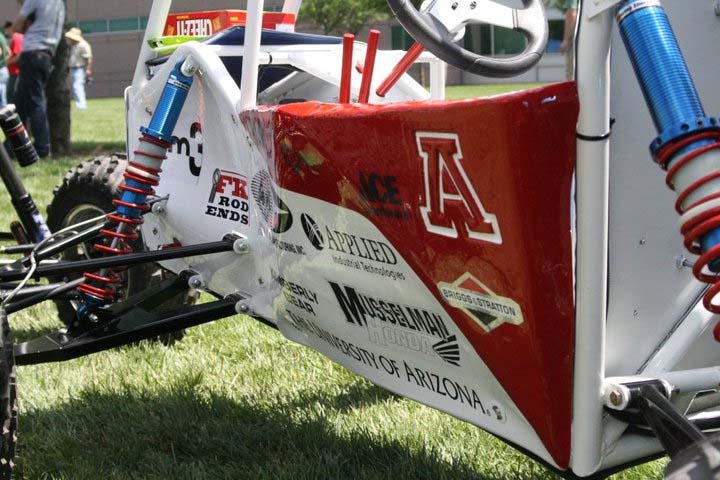 Gallery View
The Baja SAE competition is an annual, international collegiate design competition in which teams of college students spend the academic year designing and then building a single seat off road racer. I was the leader of the frame and body team.
On the previous year's car we tried to make the body panels out of carbon fiber, but they ended up failing on multiple levels. In response to these failures my team was tasked with creating a unique design while minimizing the cost and complexity of the panels.
In the course of researching simpler methods for making the body panels, I settled upon vacuum formed plastic as it is cheaper and faster than carbon fiber (15 min for one plastic panel vs. 2 days for one carbon fiber panel), and the panels would still be strong enough. The reduced production time meant that I had more time to work on the design of the panels, and that we could afford to buy spare materials so we could practice the technique before making the final panels.